Content synchronization with TYPO3 extension nr_sync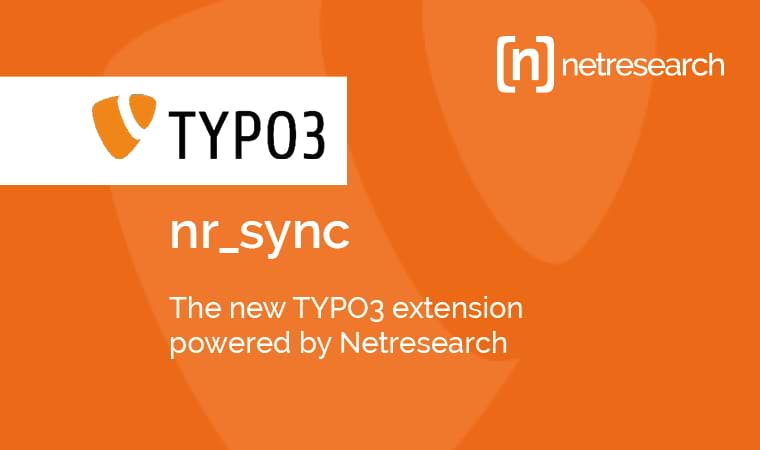 Use nr_sync to transfer content from the staging system to any live system in an editor-friendly and resource-saving manner
Especially for very large TYPO3 sites, there are special requirements for the deployment of new content to a live system. If the decision has been made to have backend users on the live system, a very good release system is needed to ensure that only the content that is to be displayed is actually shown. If a staging system is used, the question arises as to how the content will be delivered to the live system. Creating a dump of all database tables can easily take a long time on very large systems and can be very resource-intensive. Furthermore, the editors often lack the possibility to create and import these dumps themselves. Finally, both approaches cannot solve the problem that deleted and hidden content on the live system takes up unnecessary space in the database.
Our extension nr_sync addresses all these issues. It has been used by us for several years in various customer projects and was first presented to the community in January 2020 at the TYPO3Camp Mitteldeutschland, where it was very well received.
Blog article "TYPO3Camp Central Germany"
After creating new or editing existing content, the extension offers editors a way to prepare all changes to be synchronized via a user-friendly backend module.
The editor can decide whether all elements should be synchronized or only those elements that have been created or modified since the last synchronization. Deleted or hidden elements can be marked for final deletion with just one checkbox.
For developers, the extension offers a number of hooks which they can use for their own extensions for synchronization, but also intervene in various ways before, after or during synchronization. Should it ever be necessary, administrators can lock the module for all editors at any time.
By default, the extension offers two target systems to which synchronization can be executed. Thus it is not only possible to provide content for a live system, but also for a test or integration system.
A separate process must be provided to transfer the dumps to the target systems. On the target system, the scheduler task of the extension takes over again, inserts the new content, and cleans the system of the content to be deleted.
Get the extension:
nr_sync on Github
New Blogposts