Be a part of our team!
Apply now! Trainee, junior or senior level – we have the right job for you.
How to apply
Digital and hassle-free: Send us your application via the application form. You can add your documents by drag-and-drop.
Use PDF for text documents and JPG for images and scans.
We are looking forward to receiving your detailed application documents, the earliest possible starting date, and your salary expectations.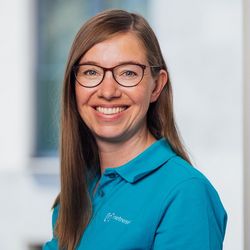 Doreen Max
CEO, Finances & Human Resources
I'm looking forward to your application!
Questions about the procedure? I'm happy to help.