A digital agency with passion:
The foundation of every project
We love the digital world. As a digital agency, we accompany our customers from the beginning to the end of a project - and beyond. Complex and nested processes, historically grown system structures with outdated components, diverse stakeholders - we look forward to every challenge! Our digital consulting and the resulting detailed concept lay the foundation for every project.
Our services during
digital consulting
Definition and optimization of existing business processes
Selection of suitable, modern systems with open-source components and individual developments
Conception and planning of lean and scalable system architectures
Evaluation and optimization of existing system landscapes
Workshops and audits
The three components of our digital consulting
---
Process consulting
Together with you, we record your company processes, systems and people involved. Based on our know-how, existing processes are scrutinized, optimized, and new ones are defined.
Technology consulting
We select suitable technologies and systems which fit your processes. For this, we prefer using flexible open-source components. We also develop individual software components if required.
Architecture consulting
Based on your processes and requirements, we set up an efficient, standardized, and scalable system landscape that meets the modern demands for automation, flexibility, and the ability to update.
Digitalization for medium-sized
businesses and corporations
We know the challenges that digitalization brings for medium-sized companies and corporations. Historically grown and bulky system landscapes make it difficult to introduce new processes, carry out updates, and integrate new systems.
We understand, analyze, and optimize such system landscapes and replace outdated components. We also prepare your system architecture for growing requirements and enable you to quickly adapt to changing market conditions.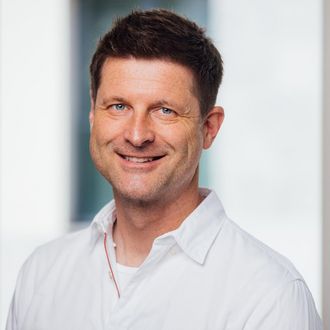 "Right from the start, we listen carefully to our customers and show them individual digital solutions that fit their needs. Transparent communication, the feasibility of the solution, and the satisfaction of our customers are our top priorities."

Thomas Wilhelm
CEO Netresearch
Individual digital consulting
From first conversation to comprehensive workshop
Phone call
Time for first questions. In an initial phone call, we discuss your current situation, existing problems, and your wishes. Based on our experience, you will receive feedback on your planned project.
Kick-off meeting
Creating a common understanding. In a kick-off meeting, we get to know each other personally, analyze your existing systems and processes, and talk about solving your digital challenges. The goal of the meeting is a common understanding of your digital vision and influencing factors. We create initial solution suggestions and advise you on suitable technologies.
Workshop
Detailed project coordination. During an in-depth workshop, all stakeholders get together to discuss the important details for the project and its implementation, and to estimate the project duration and costs. The protocol then created forms the basis of the project implementation. This way, we create a shared and transparent knowledge right from the start.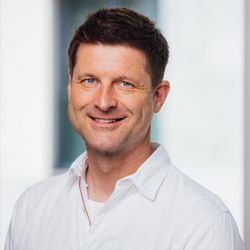 Thomas Wilhelm
Consultant web platforms,
CMS, TYPO3
+49 341 47842241
Want to know more?
Get detailed information about a project via email or in a personal talk. I'd be happy to advise you.
consulting(at)netresearch(dot)de
+49 341 - 478420