Our competent partner network
For
The Netresearch partner network combines concentrated competence and the greatest know-how. We network to support you as best as possible in your project. We've always seen our mission in supporting our customers in the implementation of their web projects and thereby contributing to their success. For this purpose, we have a partner network in order to be able to cover adjacent topics and task areas with other specialists. With the Netresearch partner network, we can support our customers even better. We only work with partners we know personally, whom we trust and who fit our culture and our standards.
Our technology partners
OroCommerce B2B Shop Software is developed specifically for use in B2B - business-to-business or business-to-business relationships. With strong out-of-the-box features combined with open-source architecture, OroCommerce covers the e-commerce needs of most B2B companies.

The award-winning ERP commerce software from Prodatic has been used in industry and trade for decades and implements complex business processes with systemic networking and a high degree of automation.
From our point of view, the smart networking of digital systems and continuous optimization of internal processes is essential for successful growth in medium-sized companies. With our jointly developed all-in-one solution ERP2ORO, our customers receive an affordable and fully integrated business software that forms the basis for measurable success and security in a competitive digital environment.
Armin Leitner
Senior Sales Manager, Prodatic
Using the low-code integration platform "Transconnect" from SQL Projekt AG, we connect e-commerce applications and systems (e.g. shop, PIM, ERP). This reduces the number of interfaces and enables data to be stored and processed centrally.
Dr. Stefan Hennig
Head of TRANSCONNECT®
With this partnership and Netresearch's e-commerce know-how, we are able to automate business processes from sales to the production line. This increases the security and transparency of business processes and reduces the operating costs of the IT systems.
All technology partners
---
Other partners
Finnwaa designs, realizes and establishes sophisticated online marketing projects with tailor-made solutions for SEM, social media and mobile advertising and web controlling.
Our goal are tailor-made solutions for search and social media advertising with high quality. We have been working together with Netresearch on various projects for more than 10 years. We particularly appreciate the close exchange of experience.

Andreas Hörcher
CEO Finnwaa
The digital agency Elsterkind is our partner in the field of web design. They support us among other things in the area of creating and implementing designs for our customers' websites.
Alexander Lägel
CEO, Elsterkind
We have been working very successfully with Netresearch for joint customers for many years. We combine the know-how of an e-commerce & web agency with our expertise in online marketing and web/UX design. This not only results in unique websites and platforms with a very good technical setup (e.g. TYPO3), we also plan all relevant marketing measures in detail already in the course of a relaunch and take them into account in the initial service description. With Netresearch we work together with a very experienced, innovative and agile partner and are looking forward to many more exciting projects.
Consult with our expert!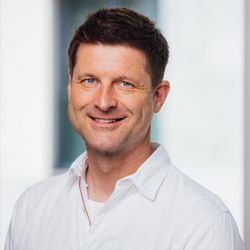 Thomas Wilhelm
Consultant web platforms,
CMS, TYPO3
+49 341 47842241