No customer project
without high-end service & support
Every digital project and every expansion of your system landscape is also supported by us later on. Our DevOps team ensures safe and reliable operation and continuous development of your software over many years. For us, support begins when the project is completed.
Support – an entire team
to keep your systems running
We strive for technological leadership. To set up your systems as good as possible, we live the agile exchange in the team, ensure knowledge transfer and scalability. Our service and support department guarantees that a personal contact is always available for your request.
Support portals & FAQs
Troubleshooting, diagnostics & Compatibility checks
System updates & Security patches
Training for new systems & maintenance
---
We are happy
when you are happy
Reliable operations
We take care of ongoing support of your applications and regular architecture updates.
Highest software quality
Our continuous management and regular updates result in software of excellent quality.
Development and improvements
We develop and implement new features so that your software stays state-of-the-art at all times.
Results of our support customer satisfaction survey
with 120 participants
Satisfaction
Speed
Understandability
Competence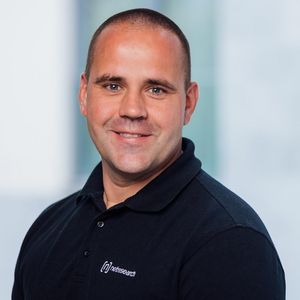 "We are the heart of your software. All digital agencies provide support because they have to. We do it, because we can."

Tobias Hein
Head of Operations
Netresearch
Our customer projects
in service and support
---
We unite development and IT operations
and exceed agile software development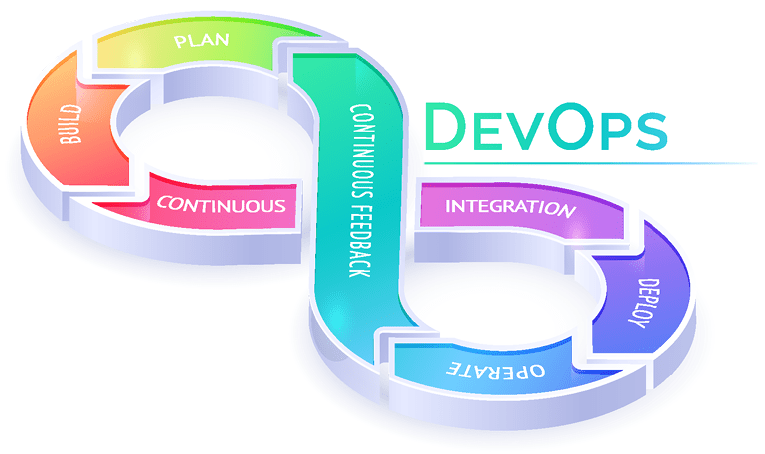 Our DevOps specialists for
operations and improvements
More and more business models require continuous IT and software management due to the increasing digitization of business processes. Our qualified team of DevOps experts takes care of operation and future improvements of your applications over its entire life cycle.
We keep your project running:
reliable, flexible and competent
Our support team reacts flexibly to your requirements. Regular exchange promotes knowledge transfer within the team. Thanks to the team's size, there is always a competent employee available to help.
Separate support team
Fast reaction time
High availability
Active knowledge exchange
Jira project management
Complete support
We take care of everything – from individual extensions to your company's entire infrastructure.
Trend monitoring
We love what we do!
We always keep an eye on the market in order to offer the best technologies.
Living documentation
Actively maintained documentation – comprehensible and always up to date.
Project management
We use Jira company-wide. This ensures perfectly organised workflows and communication during our work.
---
The Netresearch DevOps Toolset
Automating tasks is a core requirement for DevOps teams. Numerous tools and technologies support automation and collaboration between teams. It is important to us to use tools that contribute effectively and efficiently to solving your requirements and tasks. In addition to complete solutions and suites, we also use tools that are specifically geared towards individual areas or tasks.
Here's our comprehensive CD/DevOps toolset and the classification in the various phases of projects.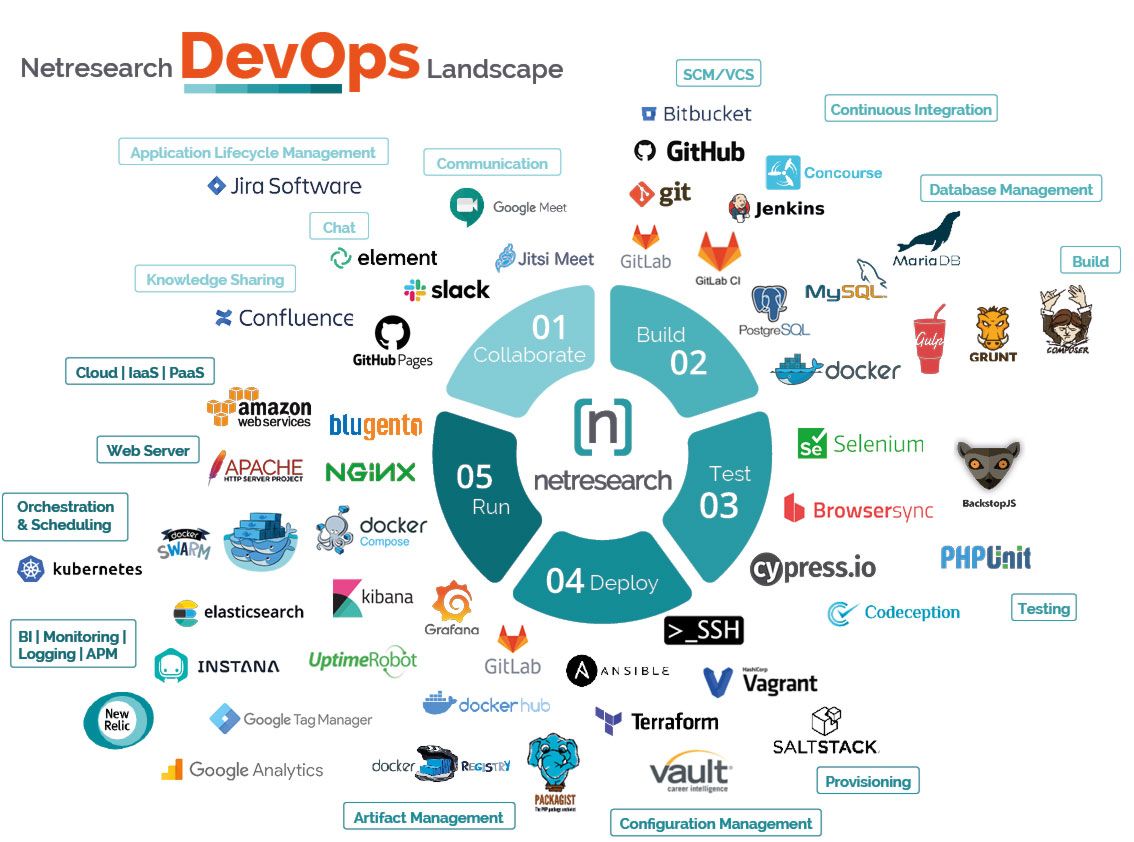 ---
Comprehensive services
in all areas
Application Performance Monitoring
Our support services for
Software development, extensions & bundles
As experts in custom software development, we have specialized in creating extensions & bundles. These products always require technical support. Our customers include global corporations such as AIDA, Deutsche Post, DHL, Hermes and GLS. As part of our support service, we take care of your customers' questions and ensure that your service runs smoothly.
Setup of support portals
Creation and continuous maintenance of FAQs
Ticket support for end-user questions
Handling bug reports
Maintenance
Our support services for
e-commerce, shops & websites
For our customers, we build extensive, sophisticated websites and online shops with a wide range of features. People require assistance and training for using the new systems, and the systems need continuous maintenance in order to be up to date and secure. If you wish, we can take care of these tasks, enabling you to focus fully on your core business.
Training for new systems
Ticket support for your employees during questions
Quick intervention during outages of the website or shop
Troubleshooting and restoring operations
Compatibility check
System updates and security patches
Let our expert advise you!
Request your free
15-minute call:
Feedback on your technical challenge
Expert advice on next steps