Competent attends from certified TYPO3 experts
With support & maintenance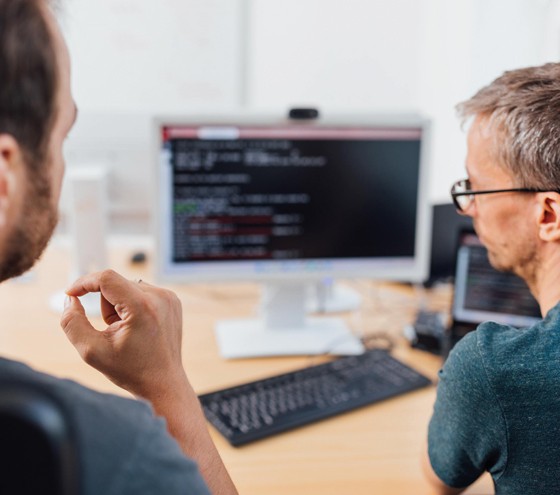 TYPO3 is the content management system (CMS) when it comes to secure, sustainable and flexible solutions for your business processes. It offers medium-sized companies and corporations a wide range of possibilities. Together with you, we plan your project and implement it according to the latest technological standards. Afterwards, our operations team looks forward to taking over the supervision of your project - around the clock if required. When other agencies reach their technical limits, we only get started with your project. Trust in us as a partner with many years of expertise as a TYPO3 agency - let's achieve great things together!
Competent and versatile team
Experience with complex projects
Proficient in various technologies
Operations service 24/7
3 reasons why we are the best choice
Our services at a glance
Team
We implement projects adapted to your needs. Our TYPO3 developers have about 80 years of experience altogether with TYPO3. We deliver what you need for your business - powerful, flexible and reliable software. We pay attention to the quality of processes and code. Thanks to the huge TYPO3 community, we don't have to build everything ourselves, but we can!
Certified TYPO3 developers
High process and code quality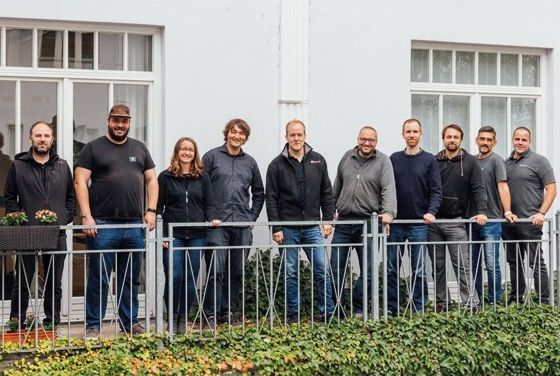 Technologies & Development
By using the latest container and cloud technologies, we can provide you with a TYPO3 system as an MVP within a few days. Our know-how in hosting enables us to implement all infrastructure scenarios. Whether self-hosted servers, purchased web host servers or your own cloud infrastructure: we will get your TYPO3 up and running quickly, reliably and securely! In addition, we can customize the TYPO3 website with maintainable, reusable and documented extensions, among other things.
Quickly available MVP
Various hosting options
Customized further development
TYPO3 Upgrade
We ensure that your project is state-of-the-art in 5 years. We take care of the necessary updates and upgrades: infrastructure, security patches for services (web server, PHP, DB etc.) and community extensions. This is how we keep your TYPO3 system up-to-date continuously and plannable. Check today whether you need an upgrade - with our free upgrade check!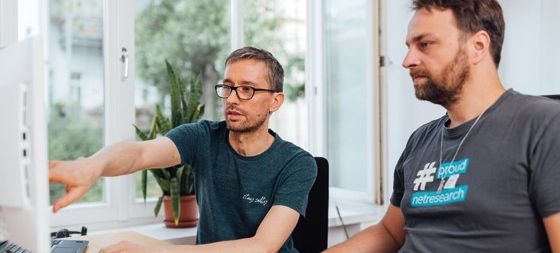 TYPO3-Website
"After a long period of operation, the websites of our sites needed a significant overhaul. In addition, they were to be united under one roof. In Netresearch, we had a reliable partner for this project who provided us with excellent support throughout the entire implementation process and implemented this demanding project for us on time and to our satisfaction."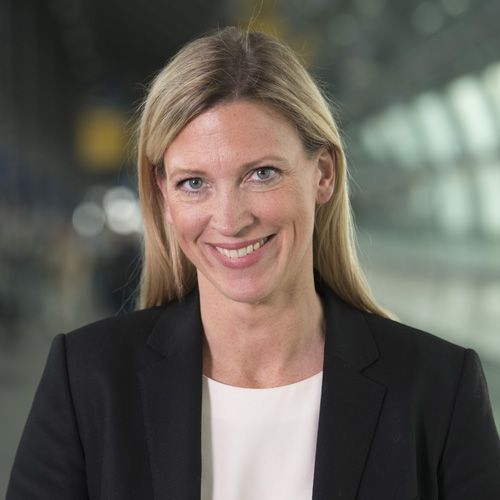 Inga Backhaus
Head of Marketing/Vice President Marketing
Mitteldeutsche Flughafen AG
Excerpt from our TYPO3 projects
Web platforms & websites
Open-source software is one of our passions. With TYPO3 we have been successfully implementing projects for over 20 years and help our customers to position themselves online in the best light.
Jetzt Ihr 15-Minuten-Gespräch anfragen!
Request your free
15-minute conversation and experience 15 years of TYPO3 experience from one source:
Feedback about your technical solution
Expert advice on next steps for your TYPO3 website