Do you want to learn more about our projects?
Do you want to learn more about our customers?
Customer testimonials
Marcus Lilienthal
Channel/Strategic Alliance Manager D/A/CH, Ingenico ePayments
"Netresearch has been our reliable full-service Magento extension partner for many years. As the worldwide leading provider of payment solutions, we see ourselves faced with ongoing changes in technology and security. Netresearch is the dependable partner who enables us, our customers, and business partners to provide the flexibility and high quality which global commerce demands. We are looking forward to work sucessfully together with Netresearch in the future."
Carl Hartmann
CEO & Co-Founder, temando
"Temando strongly recommends Netresearch as they are hands down one of the most technically proficient Magento partners out there."
Ralf Seidensticker
Head of New Channels & Digital Marketing, AIDA Cruises
"Netresearch is the partner at our side with whom we continually optimize parts of our website. This allowed us to improve the usability and create mobile pages, leading to a better customer experience. Furthermore, Netresearch supported us in implementing our new content strategy: new templates for destinations and special offers make planning the next holiday even more inspiring. Visibility in search enginges has also increased."
Read about our projects:
Our latest case studies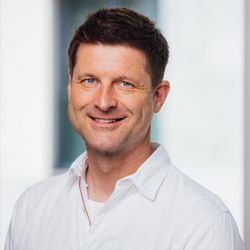 Thomas Wilhelm
Consultant web platforms,
CMS, TYPO3
+49 341 47842241
Want to know more?
Get detailed information about a project via email or in a personal talk. I'd be happy to advise you.
consulting(at)netresearch(dot)de
+49 341 - 478420