B2B Shop Now:
The quick way to your B2B shop
Prepare your company for the future with your own professional online shop and continue to serve your customers.
Sell online in 14 days
Incl. necessary B2B features
Prepared for the future
B2B SHOP NOW
AN INITIATIVE OF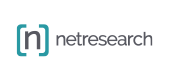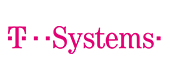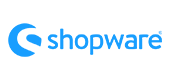 B2B Shop Now
Kickstart for professional e-commerce!
Selling via an online shop opens your business to the world. Online business knows no physical boundaries and no rigid store hours. React to changing market conditions and create personalized online experiences. Selling your goods online also supports established sales channels such as field sales and telephone orders.
The marketing of your B2B company also benefits from entering online trading. Analysis tools enable you to evaluate visitor and purchase data in the shop in real time. Find out which products are looked up particularly often or which product pages lead to good conversion rates.
For companies, having their own online shop is an opportunity to take the entire business a big step towards digitization. Together with you we will develop a professional B2B online shop and enable you to master the new challenges.
B2B Shop Now
The B2B Shop Now solution by blugento is a unique combination of sales-boosting B2B e-commerce technology, professional advice and modern cloud hosting. We will work with you to create an online shop in the shortest possible time, enabling you to sell your goods online and thus reach your customers.
Online in 14 days
Given that all product data and images
are ready, you can start selling online
in just 14 days.
B2B Shopware shop
You get a fully-fledged Shopware 6 store
incl. the complete configuration, important
B2B features and modern cloud hosting.
Ready for the future
B2B Shop Now can later easily be customized,
extended and connected to other systems like
inventory management and ERP.
Shopware for B2B commerce:
As individual as your products
---
Successful brands use Shopware






Your own online shop step by step
---
In order to have a ready-to-use shop in just 14 days, we follow a detailed process during the development phase. In addition to programming and configuration, this also includes joint virtual workshops with you.
We build your shop –
with 21 years e-commerce experience

"We at Netresearch are thrilled by the various features and technology behind the blugento B2B Shop Now solution. It allows us to quickly provide you with a fully-fledged online shop, which you can use to continually expand your internet sales channel in the future."
Thomas Fleck
Geschäftsführer Netresearch
Take the first step!
Your own B2B online shop in 14 days
Secure the future of your company with your own professional
online shop and continue to serve your customers.