B2B Shop Now - Open your own B2B online shop in just 14 days
The current situation not only has drastic consequences for personal life, but also for the economy. Especially companies whose sales are based on much personal customer contact are now struggling. Due to home office, childcare and illness, the sales team often has difficulties taking and processing orders. And the field sales force is also unable to attend on-site appointments with customers as usual.
New situation - new sales channel: Online!
The solution for affected companies, such as manufacturers, is online distribution. We have reacted quickly to the current emergency and, true to our motto "Enable & Connect", we founded an initiative with various service providers in the e-commerce industry: B2B Shop Now. In addition to Netresearch, our partners include the shop system provider Shopware, the e-commerce solution provider blugento and the two web agencies T-Systems Multimedia Solutions and Igniti. With the solution, we enable B2B retailers to react quickly to the changing market and shift their sales to the online channel.
An initiative of: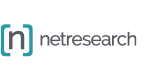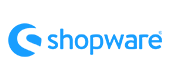 The B2B Shop Now solution
B2B Shop Now enables a fast, yet professional start into online trading. The solution consists of the shop, the technical framework such as hosting, and the complete setup. The result is a professional new sales channel with which you can immediately and conveniently accept orders.
Online in only 14 days
With a good cooperation we can put a high-quality B2B shop online in only 14 days, where your customers can order your products.
The online shop
You will receive a completely installed and preconfigured Shopware online shop including necessary B2B features. Shopware is one of the most popular shop systems and has specialised in the B2B sector, among others - the perfect basis for your online sales!
Joint setup
Together with you, we ensure that the shop corresponds to your corporate design and that essential configurations such as payment and delivery are made.
Product import
We make sure that your products and categories fill the online shop with life. Whether the products are imported or created manually depends on the number of articles and the quality of the product data.
Sustainable
The main difference to existing shop solutions, which promise a quick and uncomplicated start, is that you can continue to grow with our solution in the future and further expand your new sales channel. For example, in less turbulent times the ERP can be connected, you can switch to a different hosting environment, or the shop can be expanded with new individual features.
By

Sandra Beier

Sandra has been gaining experience with websites and e-commerce since 2011. She got to know the industry from various perspectives and worked as a product and marketing manager. Currently she is project manager for clients at Netresearch and acts as an interface between the client and the development team.
New Blogposts