For over 20 years, Deine Tür GmbH has been manufacturing high-quality interior and apartment entrance doors made of solid wood. Deine Tür offers the largest range of doors and frames on the German-speaking web. As a manufacturer of over 50,000 model variations, the company still shows the highest level of craftsmanship today.
Product variations
> 50,000
The requirements of Deine Tür consisted of an improved user experience for shop customers, and a simpler way of ordering. The previous shop reached its limits here and made managing the products and orders increasingly difficult. With over 50,000 product variants, Deine Tür sells custom-made doors in a wide variety of wood types and surface finishes. With the launch of the new shop, the administration of the country shops for Germany, Austria and Switzerland should also be made easier.
For this, Deine Tür was looking for a specialist who, in addition to technical skills, also has the necessary know-how to develop an individual configurator.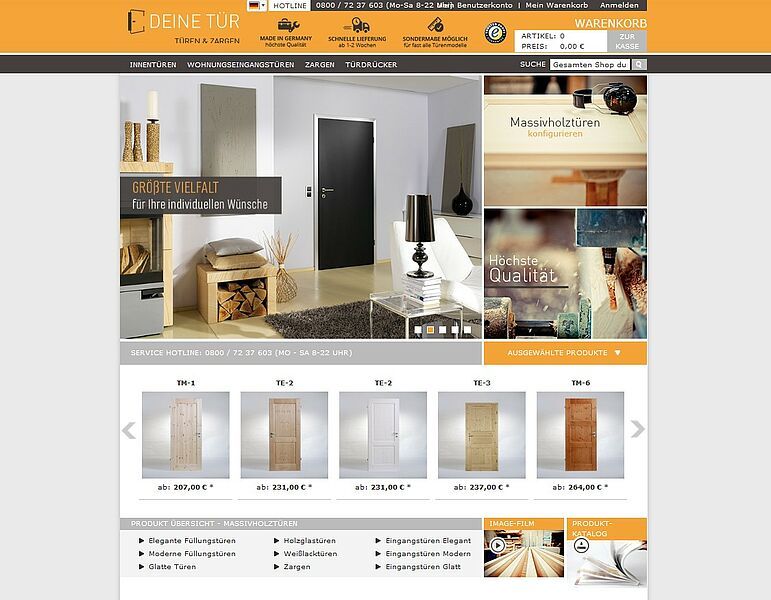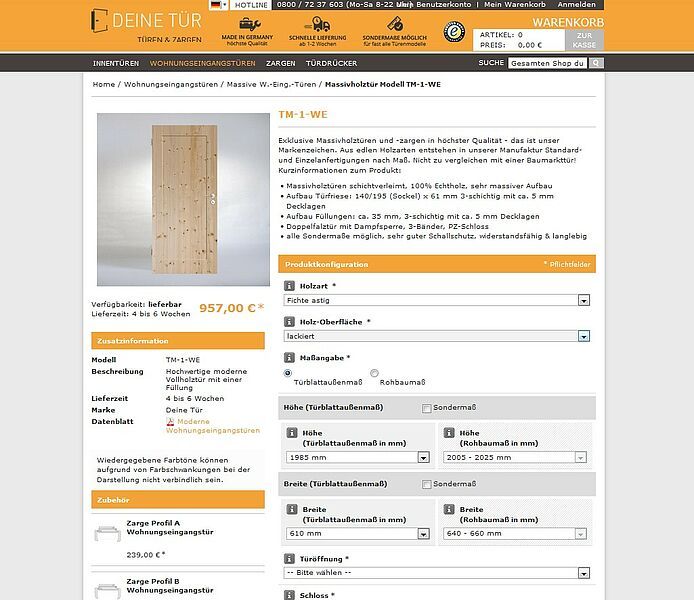 Using a configurator, customers can now choose from 140 door models and specify the appropriate type of wood and surface texture. Based on the type and quality of the wood, the price for the solid wood doors is calculated automatically. As a technical refinement, Netresearch also developed an automated process that displays the door model and the selected parameters in an individual preview image.
Regarding user guidance, an individual filter navigation was created to help customers find the right door quickly and easily. For this purpose, the standard layered navigation has been completely modified and adapted to the individual needs of Deine Tür. In addition to extensive filters for types of wood, door models or prices, the customer can also select extras and delivery times.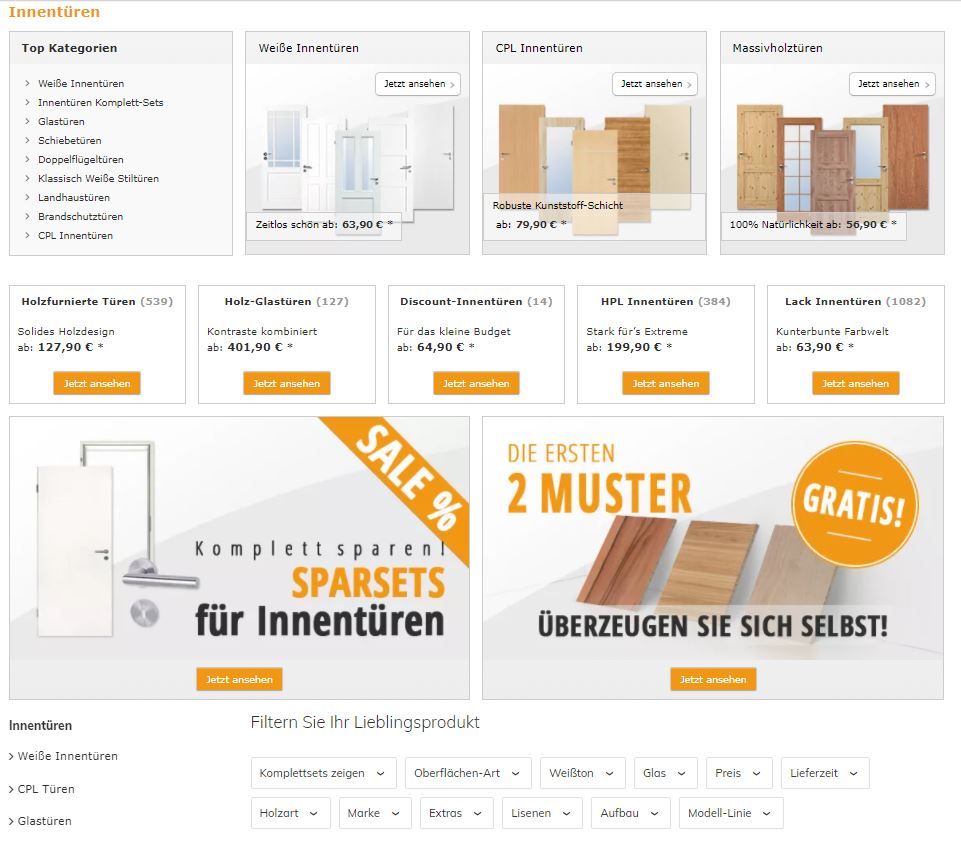 Technologies
Magento
PayPal
Ingenico
Billsafe
Google Analytics
Functionalities
Multi-language shop
Custom product configurator
Extensive filter navigation
Individual and made-to-measure doors are the hallmark of Deine Tür. Netresearch implemented an e-commerce shop based on Magento for the manufacturer of solid wood doors and developed a configurator for custom-made doors. For project management, Netresearch used Scrum.
The shop of Deine Tür is not only visually impressive, but also showcases an improved user guidance, easier product maintenance and order processing.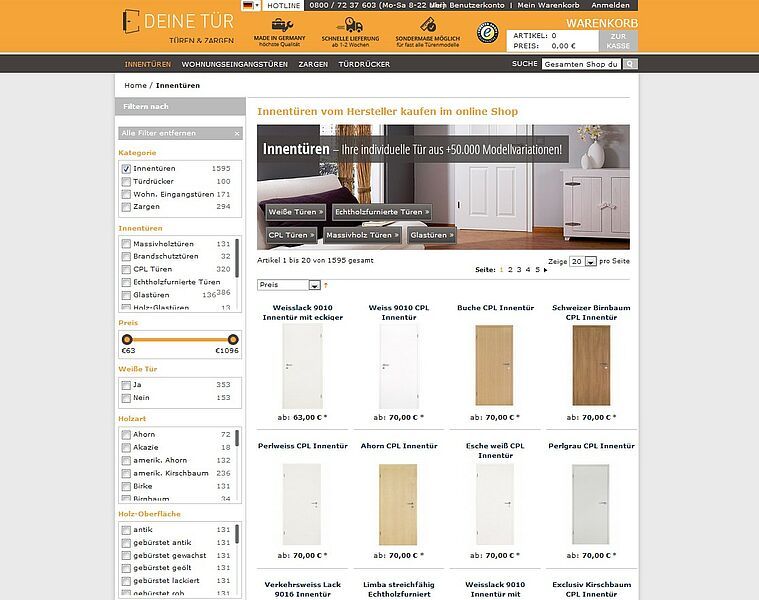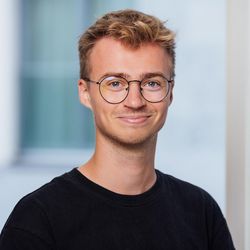 Luca Becker
Your expert for OroCommerce & B2B commerce
Want to know more?
Get detailed information about a project via email or in a personal talk. I'd be happy to advise you.
consulting(at)netresearch(dot)de
+49 341 - 47842134