The ZFB - Zentrum für Bucherhaltung GmbH from Leipzig is a highly specialized and quality management certified service provider for the preservation, rescue and restoration of books, files, documents and other papers. Since 1997, the company has been supporting libraries, archives, museums and administrations in their mission to preserve original documents at the highest professional level. With its restoration and conservation services, ZFB fights acid in paper, ink damage, mold, torn covers or damage as a result of fire or water.
Quality management
DIN EN ISO 9001
Annually planting
500 trees
Proper storage and safekeeping of files, books, archival objects and single sheets can make a significant contribution to their optimal preservation. The ZFB - Zentrum für Bucherhaltung GmbH from Leipzig specializes in the preservation, rescue and restoration of books, files, documents and other papers and has developed numerous DIN-certified protective packaging solutions. For some time now, these have been offered for purchase via paper product catalogs and sales. For many reasons, including reaching a larger target group, the company decided to create an online shop as an additional sales channel.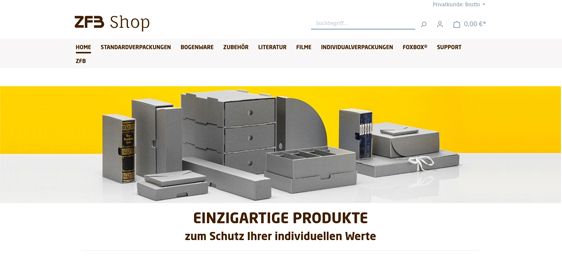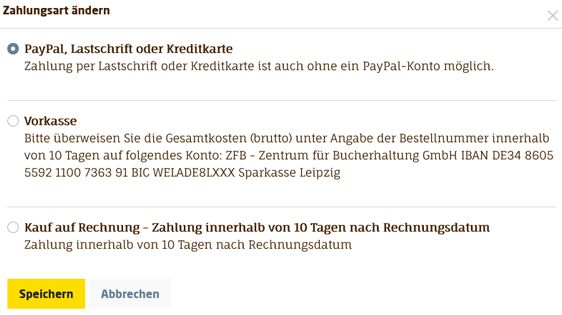 We used Shopware 6 for the ZFB online shop. Initially, appropriate advice and structuring took place with regard to the presentation of the products. We have also successfully adapted the existing CD from the ZFB website. Shopware is scalable and powerful and can be easily expanded. In order to translate the existing requirements such as the offline catalog into the online representation, we have also worked with various supplementary plugins. These are all Shopware 6 compatible and nicely round off the system.
The Price on Request module allows requesting an individual price for an item or the entire shopping cart. This option was necessary because the size of the items offered can be customized and a separate request must therefore be made. The entire order processing shipping process is optimized with the Sendcloud shipping tool. All shipping service providers relevant to ZFB are represented here. In addition to purchase on account and in advance, payment via PayPal is also possible. The integration of PayPal (pre-integrated) completes the ordering process and ensures simple and secure payment. PayPal acts as a service provider for payment processing. However, it also offers the payment methods credit card and direct debit and the well-known payment with a PayPal account.
When implementing the ZFB online shop, we implemented the basic framework and also took into account the finer details regarding payment methods.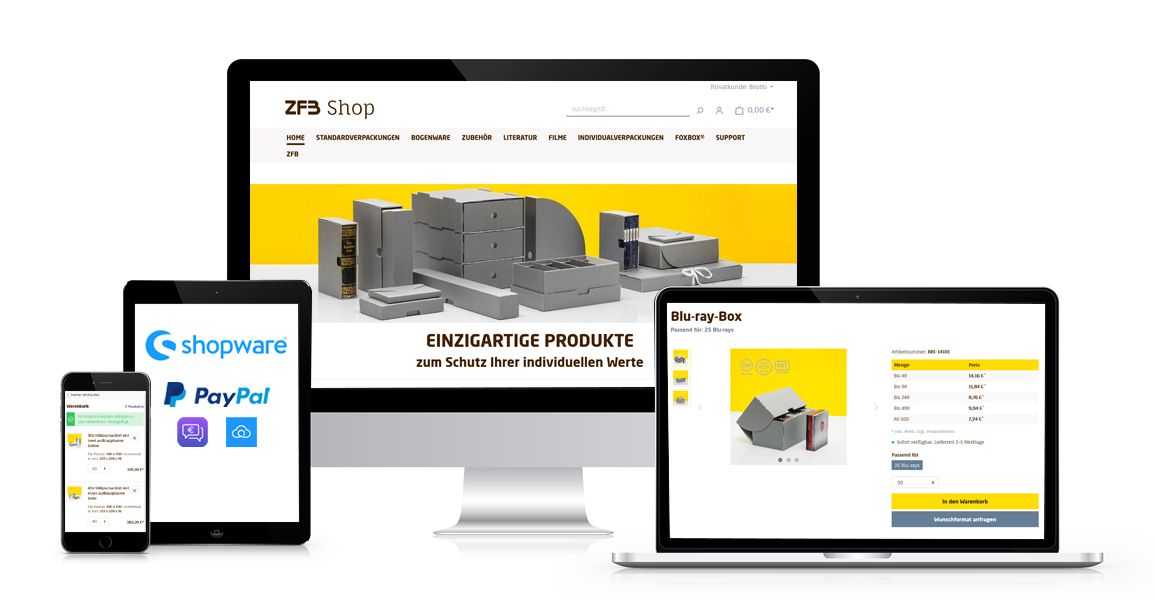 Scalable & powerful shop system
Plugins for process optimization
Visually appealing corporate design
Addition to digital sales channel
We can now present a visually very attractive online shop in which customers have now been able to find numerous protective packaging made of corrugated and solid cardboard since September 2020. The design agency Artkolchose has also given the shop an appealing corporate design, which we have successfully integrated into Shopware 6.
We have thus successfully set up a new sales channel and paved the way for the company to move towards digitization.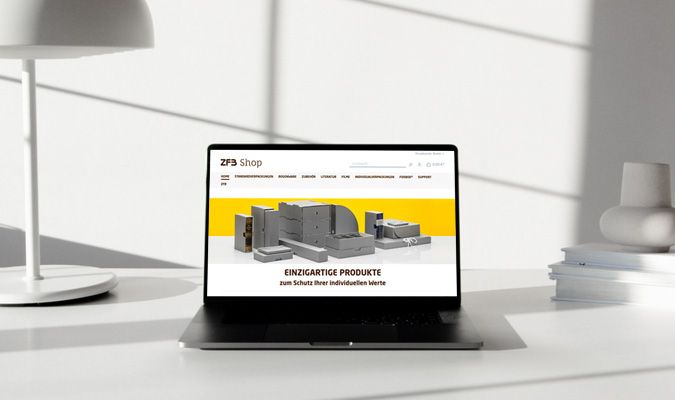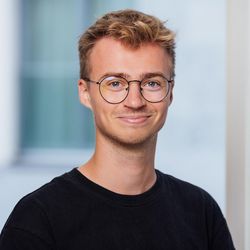 Luca Becker
Your expert for OroCommerce & B2B commerce
Want to know more?
Get detailed information about a project via email or in a personal talk. I'd be happy to advise you.
consulting(at)netresearch(dot)de
+49 341 - 47842134