Together to success
Flexible | Agile | Continuous
Are you looking for a digital solution to connect your CRM with your website? Or would you like to expand your German online shop into an international platform? Whether an interface or complex extensions: You will experience our work with the necessary transparency right from the start. You will receive the first functional MVP (Minimum Viable Product) after a very short time. You can also have your digital solution adapted by us at any time with no delays. We coordinate the process according to your wishes and requirements. Let us be successful together with our way of working - flexible, agile and continuous.
Your advantages
at a glance
Agile project management – perfectly fitting your requirements
Quick implementation of an initial, working MVP
Flexible adaption of your digital solution during the process
Immediate reaction to obstacles without delays
Continuous development based on your wishes
Workshops to assist you when introducing the solution
Comprehensive support
"We rely on agile project management, which is a decisive success factor for you. It allows you to introduce change requests during the course of the project which we wouldn't be able to implement with conventional methods."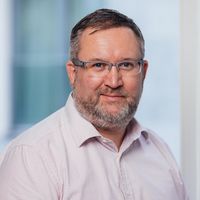 Tobias Kämpfe
Project Manager and Team Lead
---
Our methods
for organized agile work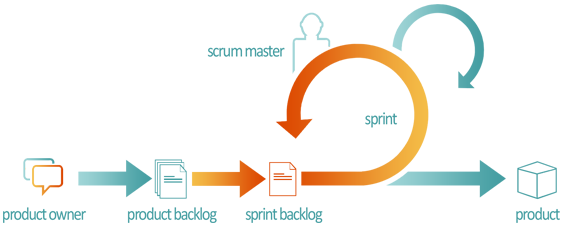 Agile project management
with Scrum
The Scrum method enables us to react flexibly to obstacles or new requirements and to optimize processes during the ongoing work. Organized in sprints, we approach the desired solution. This includes positive and negative experiences during the sprint. From these, measures are derived that both increase the productivity of the development team in the upcoming sprint and improve cooperation in the Scrum team. The daily stand-up is used by the development team to plan daily tasks, discuss possible challenges and act accordingly. We react flexibly to your requirements.
Optimal project organization and quality
with Kanban
Kanban is a method to allow shorter throughput times by parallelizing work and thus identify challenges - especially bottlenecks - promptly. This gives the advantage of being able to react immediately to any difficulties without delaying the entire process. In addition, the defined steps provide everyone involved with information about the progress of tasks and the entire project.
Our double quality assurance enables us to adhere to our stringent quality standards.
How we work
Communication on all levels
Open communication
We live open communication, which enables us to create the best basis for your project.
Coordination
Project-related coordination in the team guarantees a smooth process during the development of your digital solution.
Transparency
We transparently disclose all important project information to you. You will receive the first results shortly after the start of the project.
Stand-ups
Through short stand-ups and digital knowledge exchange, we promote communication in the team and with customers.
Our way of working
at a glance
Open communication
Transparency during projects
Regular coordination inside the team
Stand-ups for coordination and sharing knowledge about projects
Optimal task organization with Kanban
High standards thanks to double quality assurance
Agile project management and process optimization with Scrum
---
Our way to success
Always the goal in mind
OKR – Objectives and Key Results
To apply our methods, we start with a vision, from which our mission arises. From this, the individual teams derive their objectives and formulate key results. These goals can be worked out for the short, medium and long term. After each goal's period, we check to determine if and to what extent the goal has been achieved with regard to the key results. In this way, the company goals can be aligned with the goals of the individual teams.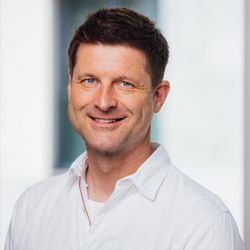 Thomas Wilhelm
Consultant web platforms,
CMS, TYPO3
+49 341 47842241
Want to know more?
Get detailed information about a project via email or in a personal talk. I'd be happy to advise you.
consulting(at)netresearch(dot)de
+49 341 - 478420