Zweitausendeins stands for unconventional book and music retailing with its own publishing house since 1969. In keeping with the name borrowed from Stanley Kubrick's cult film, their range includes classics from film, music and literature, but also focuses on politics and satire.
Cooperations throughout Germany
19 stores
Zweitausendeins is currently changing its profile: online trading is now in the foreground, the previous sales through shops - apart from the shop in Leipzig's Karl-Liebknecht-Strasse - now runs via cooperations with booksellers. The company, which has been based in Leipzig since 2011, has chosen Netresearch, a local service provider with many years of e-commerce experience, in order to make its existing website more professional. Up until now, a first-generation Magento shop was in use at Zweiausendeins, but Magento 1 is no longer supported by the manufacturer. In addition, an in-house development by a smaller manufacturer has been used for data management so far, which is going to be replaced by a Product Information Management system (PIM) as a more sustainable solution.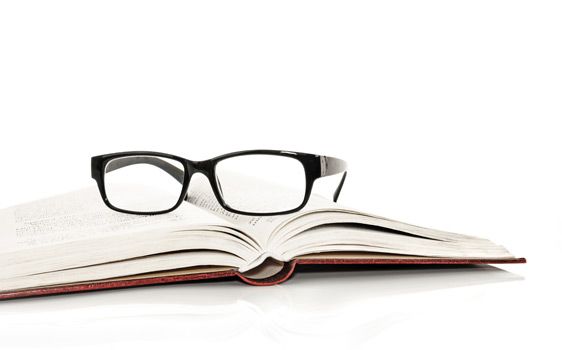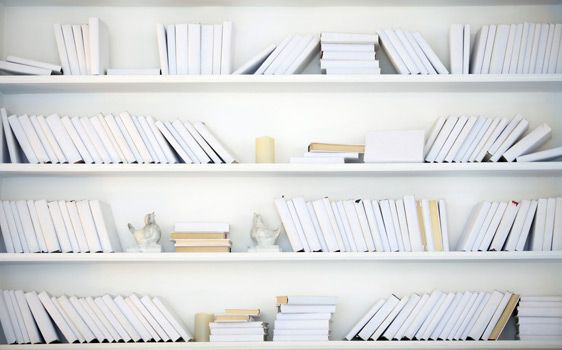 In order to meet these needs, a replatforming was carried out from Magento 1 to the current Magento version 2. This is a modernization in which the shop application is restructured and its functions are adapted to current requirements. A particular challenge is the migration of the existing data. Zweitausendeins uses an ERP (Enterprise Resource Planning) system as the basis for data and business processes. Of course, this also applies to the current product database. The new Akeneo 4 was implemented as an additional PIM system to achieve qualitative data enrichment which is necessary for modern e-commerce. It impresses with its integration capability and intuitive handling. We enable the employees at Zweitausendeins to easily, intuitively and effectively maintain their product catalog. Our in-house development DataHub is used as a central hub for the necessary and smooth data transfer between ERP, PIM and the shop system.

With Netresearch we migrated our store to Magento 2 and introduced a new PIM with Akeneo.
The new PIM was a good decision and supports us a lot in our daily work with catalog data for our webshop and our inventory management system.
---
Dr. Marion Schindler
Project Owner & Marketing Director
Zweitausendeins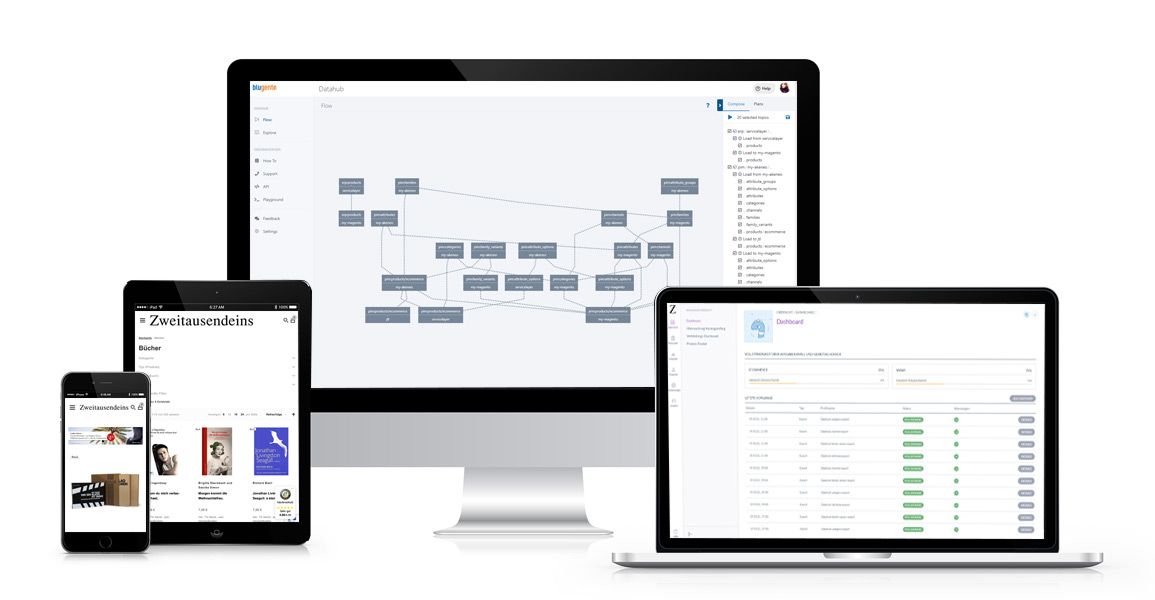 Clear shop layout with target
group-specific user experience
Latest Akeneo PIM 4 (Product
Information management system)
The "trendsetter for the cool intellect" - as Zweitausendeins describes itself - presents itself on its website as a shop with currently 5500 products. Behind the classic shop layout, the latest Akeneo PIM and Magento version provide modern technologies, with all the benefits of contemporary software development. This includes a modular structure that scores with expansion options, automation through continuous integration/continuous delivery and the working method of an agile DevOps culture. The new page combines a no-frills design that fits the profile of Zweitausendeins with current web standards and thus enables the customer optimally for its new emphasis in e-commerce.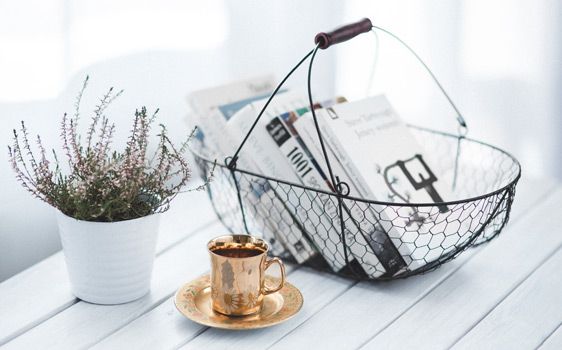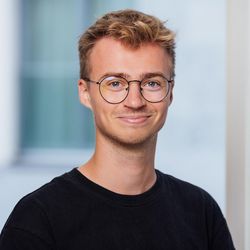 Luca Becker
Your expert for OroCommerce & B2B commerce
Want to know more?
Get detailed information about a project via email or in a personal talk. I'd be happy to advise you.
consulting(at)netresearch(dot)de
+49 341 - 47842134