August 4-7, 2022: TYPO3 Developer Days in Karlsruhe
The TYPO3 Developer Days 2022 took place in Karlsruhe, Germany from August 4th to 7th, 2022. As the largest German TYPO3 conference (approx. 250 participants), Netresearch could not let this slip. So we took part with 5 colleagues. Axel, Andreas, Christopher, Thomas and Tobias were very excited about the conversations, insights and discussions that awaited us.
The journey
But first there was an often underestimated hurdle, which cannot be overcome even with the best unit test and any amount of experience - the journey with the German railway service Deutsche Bahn! The colleagues set out for Karlsruhe on Thursday. Using a tricky self-test, they were able to determine a statistically secured delay probability of 100% for Deutsche Bahn:
3 train connections
3 different departure times
3 times at least two hours late, mostly due to missed connections
In order to prevent a large-scale publication of this totally unexpected result in the press and media, everything went smoothly when I arrived on Friday - I suspect this was somehow staged to make me less credible. We all stayed at the Elite Hotel on the Sachsenstrasse (Saxony street) in Karlsruhe - couldn't have thought of a better place.
Conference, talks and sessions
The conference itself took place in the GenoHotel in Karlsruhe. Talks, workshops and coding sessions were offered in a nice communication center atmosphere and in three very well-equipped conference rooms.
The program: https://t3dd22.typo3.com/schedule
There were 33 beginner, 12 advanced and 2 pro sessions. Of course we tried our best to take part in all presentations. Among them were real gems such as:
Keeping complex, long-term projects healthy
The [r]evolution of Fluid Components
Cypress meets TYPO3 – Testing your Projects and Extensions in a Browser
WORKSHOP 8h - EXT:Headless in practice
New APIs in TYPO3 v12
Real-Time Data Pipelines with Apache Kafka
These sessions
Teamwork: Improve your workflows and face challenges
Make the Caching framework work for you (and your extensions)
The future of content creation in TYPO3
Algorithmic task planning: How to automate an entire company
... were aimed more at beginners, therefore the topics were already well known to us or they were presented in such a generic way that we couldn't really gain new knowledge from them.
The pro-sessions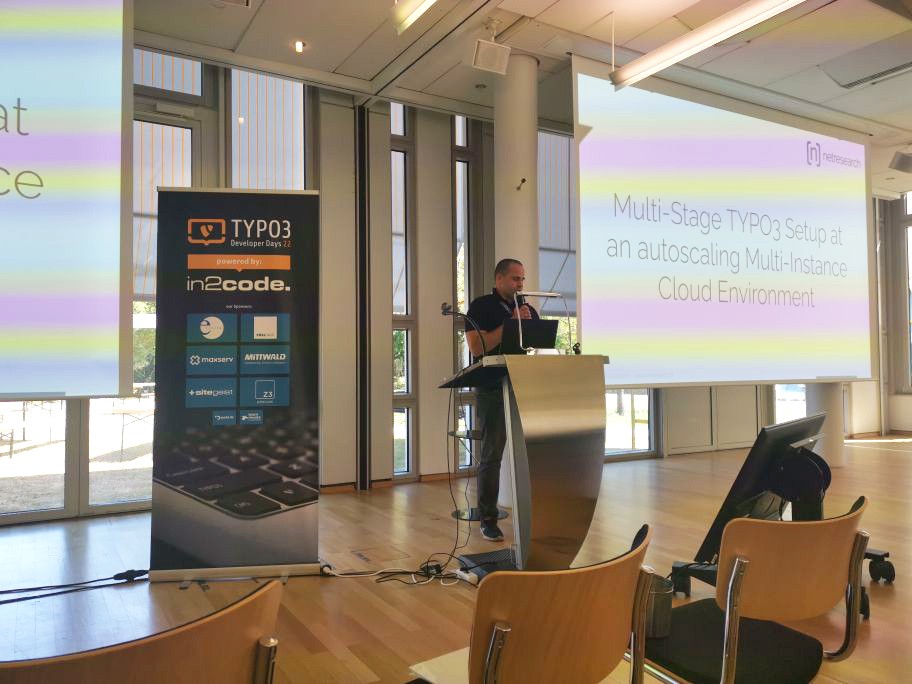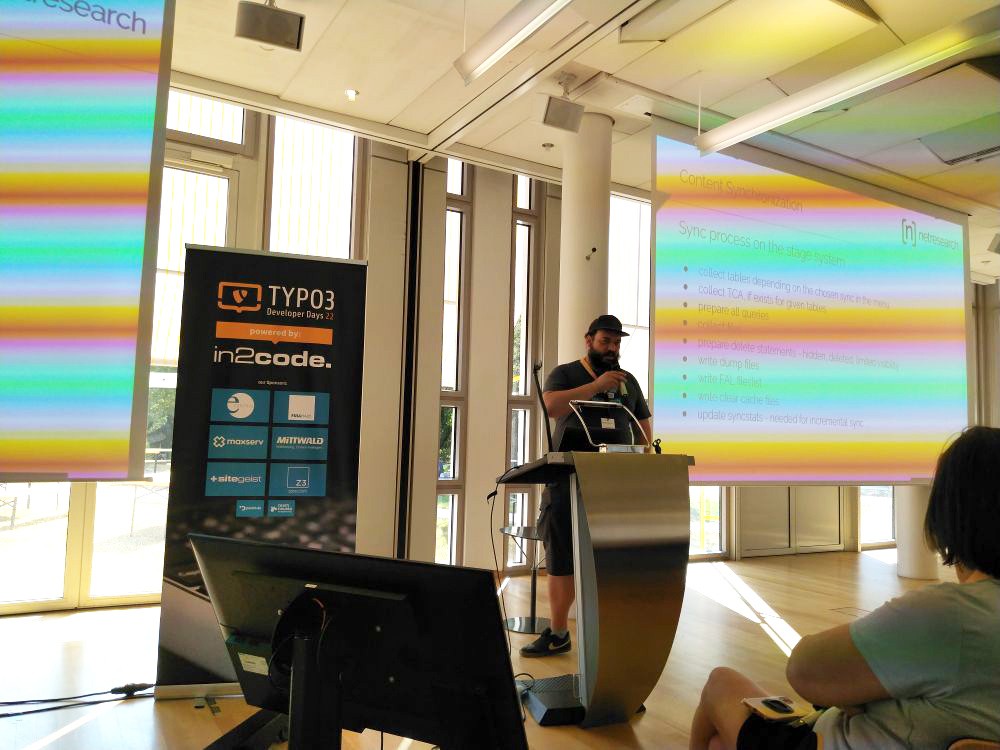 On Saturday it was time for the two pro-talks
"Editorial synchronization of media and TYPO3 data between different TYPO3 instances with nr_sync"
"Multi-Stage TYPO3 Setup at an autoscaling Multi-Instance Cloud Environment (AWS Fargate)"
Thomas and I each submitted a session and were allowed to appear in front of our colleagues and the connected community in the live stream in the "big hall". (Thomas: starting at minute 00:16:45, Tobias: at 4:18:00).
The streams of all other event days are also available on T3DD22 - TYPO3 Developer Days 2022 or via the YouTube search. It's worth a look.
How were our lectures received?
At first we were very curious how much interest our topics would encounter. Since we had obviously submitted a topic that the selection committee had found "interesting", we could certainly count on some attention
Then, of course, it was exciting to hold the lectures in English in front of an unusually large audience. About 50 people listened to our explanations with interest and didn't spare applause as a reward for our efforts!
In the end, it was also interesting for us to discuss the numerous questions, potential solutions and possibly also alternatives with people from the community after the presentation and to dive into the small nerdy details.
The end
With a final drone group picture, a lot of impressions, some new ideas and a wheelbarrow full of beer, we started our journey home on Saturday evening, inspired but also mentally exhausted. We reviewed the whole thing and were able to exchange views on some questions and topics.
The conclusion
Of course, not everything we saw and heard was "new" and "fancy" and the Deutsche Bahn adventure also got on our colleagues' nerves a bit.
On the other hand, there were 3 exciting days with interesting topics, new impulses and intensive exchange - away from the hamster wheel of everyday work. This motivates, gives new ideas and also creates time to take a deep breath. One also has the opportunity to get to know one's colleagues even better and to exchange ideas about topics beyond code, commits and community.
What our developers say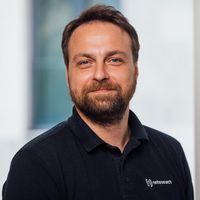 I found the days quite interesting again. From my point of view, it was also interesting to see what the TYPO3 community is doing outside of TYPO3. In addition, I found out again that these multi-instance, multi-environment setups are a special feature in the TYPO3 world, so we have a nice "unique selling point". Otherwise I can only say that I think it was nice to see a bit of Karlsruhe and I really liked the hotel where it all took place.
For me it was super cool to be able to experience something like this, because that was the first event of this kind for me (I've only been here since June 2022). Otherwise, the days were quite interesting for me and as a beginner I have to say: There were definitely also beginner-friendly topics. It was also very exciting for me to experience the TYPO3 community in this way and not just like before when I wanted to find out more about topics in the form of videos. Otherwise, it was nice to get out of Leipzig for a bit and experience other and new impressions.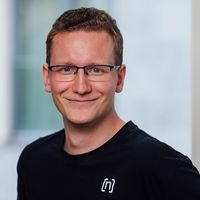 Christopher
PHP Developer
New Blogposts